Proactively send offers to interested buyers
When buyers show interest in your product but haven't yet completed the transaction, you can target them with an offer. The Offer to buyers tool in Seller Hub enables you to start the negotiation process with interested buyers.
Targeting shoppers already interested in your items can help you increase sales and build awareness with the right customers. You can make an offer to a buyer if they are watching your item or have placed it into their shopping cart but haven't checked out within five days.
We make sure buyers aren't overwhelmed with multiple offers from different sellers. That way you can send offers with confidence.
Eligible listings include:
Items a buyer opts to watch
Items added to cart that have been there for at least 5 days
Go to Seller Hub > Listing and find Send offers under quick filter.
The listing view has been filtered to reflect only the potential buyers that have shown interest.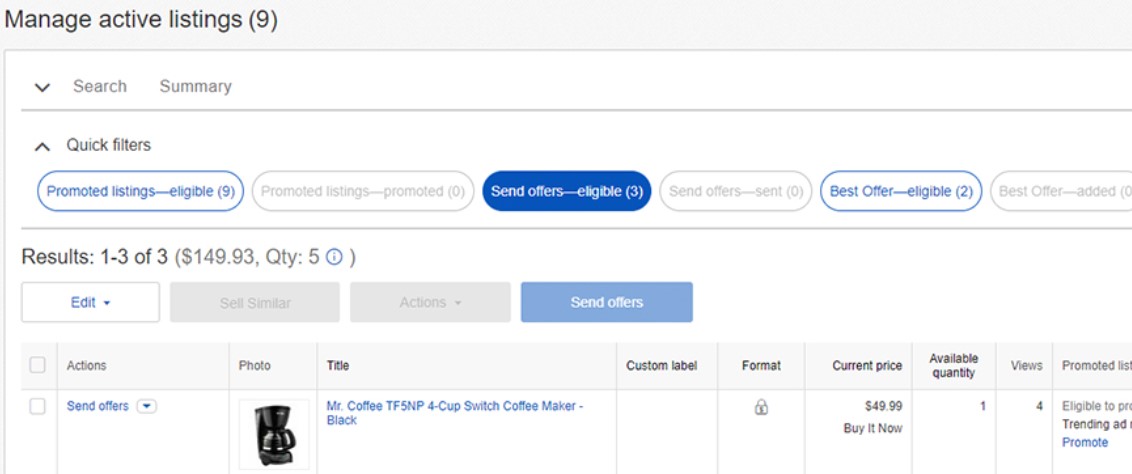 3. Choose the listings that you want to target and set your offer rate.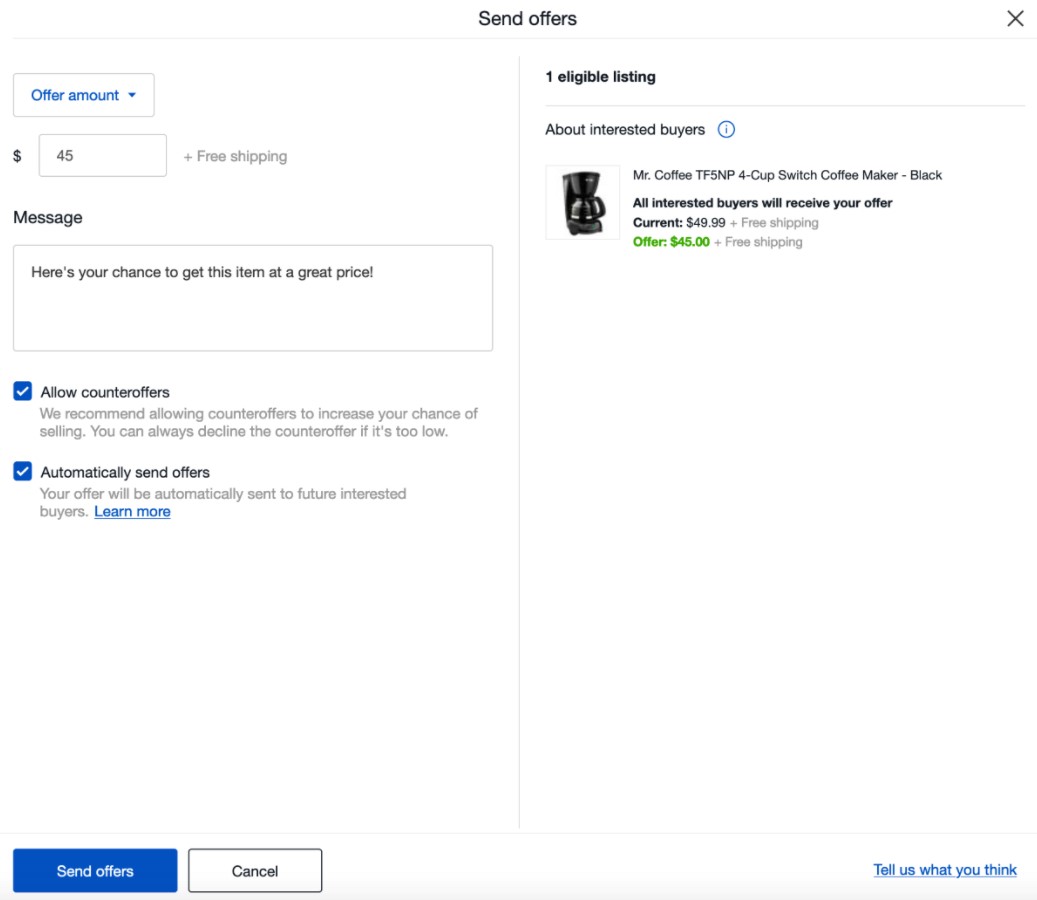 4. Once done, eBay will send an email of the offer page to your targeted buyer. They will have 48 hours to make the purchase before the offer expires.